How to create a CHED submission
Follow these simple steps:
ANKC members can login with their ANKC member number and password. This is done on the home page at the top right of the page as shown in the screen shot below.

After clicking the Sign In button the screen below will appear. The first thing to do is enter the registration number of the ANKC entry in "Search string" then click the "Search" button. Matching entries will be listed below. Click on the one you want and "You have selected:" will list the entry name. You can now enter the other details such as Vet Name etc. Note that as you type the Vet name a matching list of names will appear and you can select from that list. Doing so will automatically fill in the Vet Email.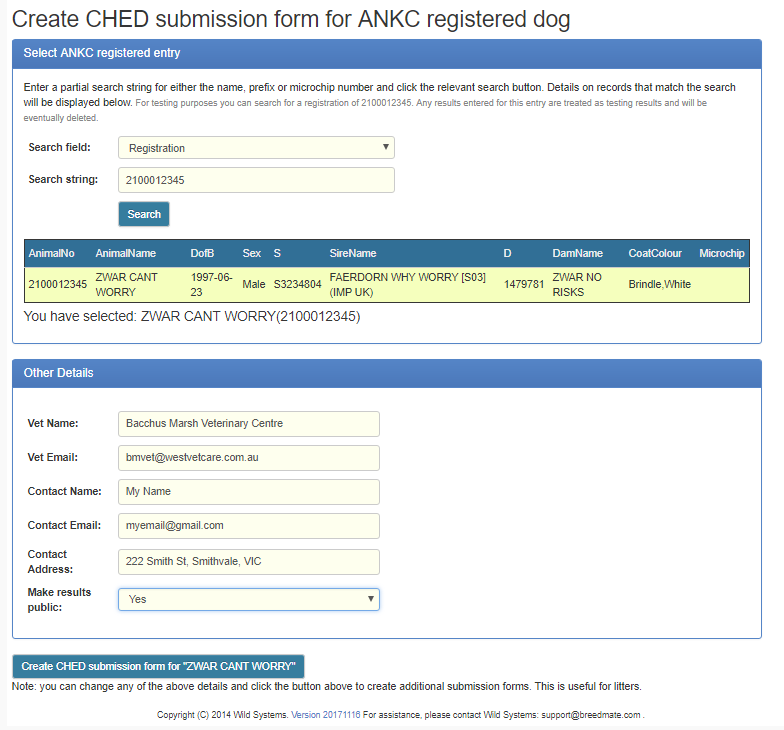 When you have completed all the fields, click the "Create CHED submission form for ..." and a Word document will appear which you can then print out.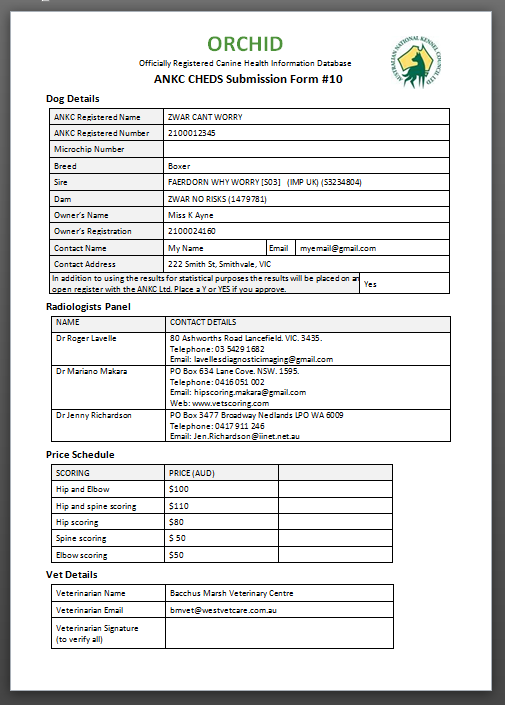 The printed form can be taken to the nominated vet who will then verify the microchip number, perform the X-ray and sign the form then pass that form and the DICOM file to the radiologist.
Note that of you have made a mistake you can change any of the details and create another form. This can also be done when entering litters.